Notarisation & Legalisation Specialists
Ong Swee Keng LLC offers notary public and legalisation services to both corporate and private clients in Singapore and overseas.
We also provide Estate Administration services.
About Us
Our Services
We have been serving Notarisation and Legalisation clients for more than 25 years.
Our services include:
Witnessing the signing of documents;
Certifying true copies of documents;
Issuing notarial certificates and confirmation letters;
Effecting the legalisation of notarised documents; and
Extracting government-issued documents (e.g. Business Profiles, Certificates of Incorporation and other ACRA company documents; Birth, Death and Marriage Certificate Extracts).
In addition, we provide Estate Administration services which include applications for Grants of Probate, Grants of Letters of Administration, and Memoranda of Resealing of Commonwealth Grants.

Notarisation & Legalisation

Our People
Ong Swee Keng LLC's team of lawyers and legal executives provide advice on processes,
help you determine your requirements and identify workable solutions.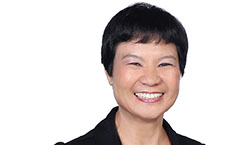 Ms Leslie Ho Suk Tsing
Director
---
Leslie is an advocate and solicitor with more than 25 years of experience. She joined Ong Swee Keng & Co, the predecessor firm of Ong Swee Keng LLC., in 2014 from a corporate and commercial background and heads the firm's Notary Public, Commissioning and Legalisation practice.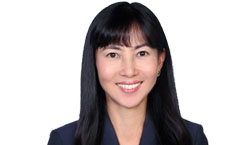 Ms Chika Kawashima
Legalisation Secretary

---
Chika joined the firm in 2017 bringing with her 15 years of specialisation in trademark and other IP registrations. She processes legalisations at overseas consulates and off-shore jurisdictions. She assists corporate clients with trade licence and representative office registrations with the Indonesian and Philippine Embassies. She communicates in Japanese and English.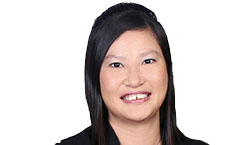 Ms Iris Lye
Legalisation Secretary

---
Iris has been with the firm since its inception and prior to that with Ong Swee Keng & Co. She has provided legalisation services to a wide range of corporate and private clients in relation to an array of documents. She is particularly familiar with shipping documents and documents for legalisation at the Chinese Embassy in Singapore. Iris is also fluent in Chinese.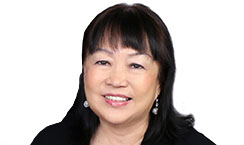 Mrs Khoo Cheng Hwa
Legalisation Secretary

---
A 25-year veteran of the notarisation and legalisation industry, Mrs. Khoo continues to provide services to long established corporate clients of the firm. Her particular areas of expertise are sea protests and compliance documents. She also assists with trade licence and representative office registrations with the Indonesian Embassy.
We notarise and legalise:

Affidavits and Declarations


Shipping Documents
Commercial Contracts
Compliance Documents

Documents for:
Overseas Property Transactions
Immigration and Emigration